Let's talk about Twitter! Honestly, I really enjoy Twitter. Peoples tweets seem to go from being extremely deep, to extremely hilarious. It is full of weird & wonderful things. I'm going to go through with you today, a few accounts that I enjoy, and that you should be following if you're not already!
UberFacts
I have loved this account for a long time. I don't know about you, but I like learning about different facts. Everything on this account is true, which makes it even more great. I find the tweets so interesting and fascinating. It can also help keep your mind off other things.
Jay Cartwright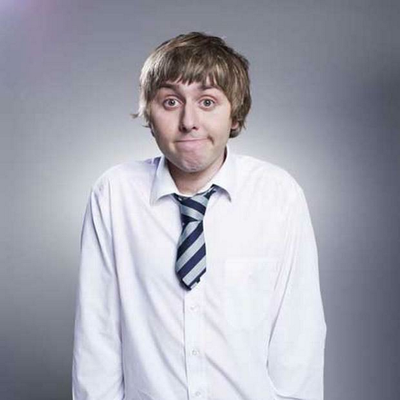 As you may or may not know, I am a big fan of The Inbetweeners, it is one of my favourite shows of all time. It is hilarious and the characters are so funny, and also a bit cringe, with the things they get up to and how they do them. I remember binging this at ridiculous times of night when I couldn't sleep, I had to try and stop myself for laughing out loud when everyone else in the house was asleep. Long story short, Jay is one of the characters from the show, this is a parody account and every now and then they post quotes that Jay says in the show, and this always makes me laugh. An account that makes you laugh is a good one.
Gabbie Hanna
Gabby is someone I watch on YouTube every now and then. She doesn't post too often, but when she does, her videos are GREAT! My favourite of hers are her story time videos. As well as her videos, Gabby has some pretty funny tweets that I would suggest you check out!
Roxi Horror
So I just stumbled across this Twitter account one day and decided to follow. The tweets that are posted here as so random and literally all of them turn out as 'plot twist' tweets, not where you're expecting them to go… check it out for yourself!
Morgan Adams
Morgan is the sister of Ryland Adams, who is Shane Dawsons boyfriend. I honestly wish I could be friends with all of them. Morgan posts the funniest, laid back stuff on YouTube as well as Twitter. She is very relatable.
Lili Reinhart
Lili plays Betty in Riverdale, I don't usually follow many actors on Twitter, but Lili is definitely an acception. She posts the best, most relatable tweets ever. You wouldn't even think she was a famous actor, you would think she is just one of us.
Brighton Girl
'Brighton Girl' is an anonymous blogger from, you guessed it, Brighton, UK. She posts very relatable tweets if you are a party go-er, clubber, drinker, and all-nighter. So, doesn't so much relate with me, but I see how it can relate. She is such a lovely girl so I would highly recommend you follow!
Jazzybum
Jazz is a YouTuber, but also uses twitter. She posts some great tweets, as well as great videos. Again for the fourth time, relatable!
Just Jodes
Jodie is someone I watch on YouTube. I follow her on Twitter as well as Instagram and she is just so inspirational. She is such a happy, positive person, despite the things she has been through in the past, as well as in the present. I would highly suggest following her if you are after some positivity in your life.
Against Suicide
This is a great account to have on your feed. This is especially good to have if you are feeling sad, down or depressed. This account posts why you wouldn't want to leave this earth, and the things you would miss out on. It is a good wake-up call account.
Phil Lester & Daniel Howell
This account you need to have in your life. Phil posts hilarious tweets and tweets about his life misfortunes, and same with Dan. These are just two accounts you need to follow!
That is all the accounts I have for you today! Honestly, I thought I had more but there you go. What are your favourite accounts to follow on Twitter? Let us know in the comments!
Chelsea x