Hi internet! I have never done a movie post before – so I thought the first week of 2019 was a great place to start! HAPPY NEW YEAR! There will be a part 2 out shortly, I promise. Here are 5 of my top favourite movies, are you a fan of any of these?
The Princess Diaries (2001)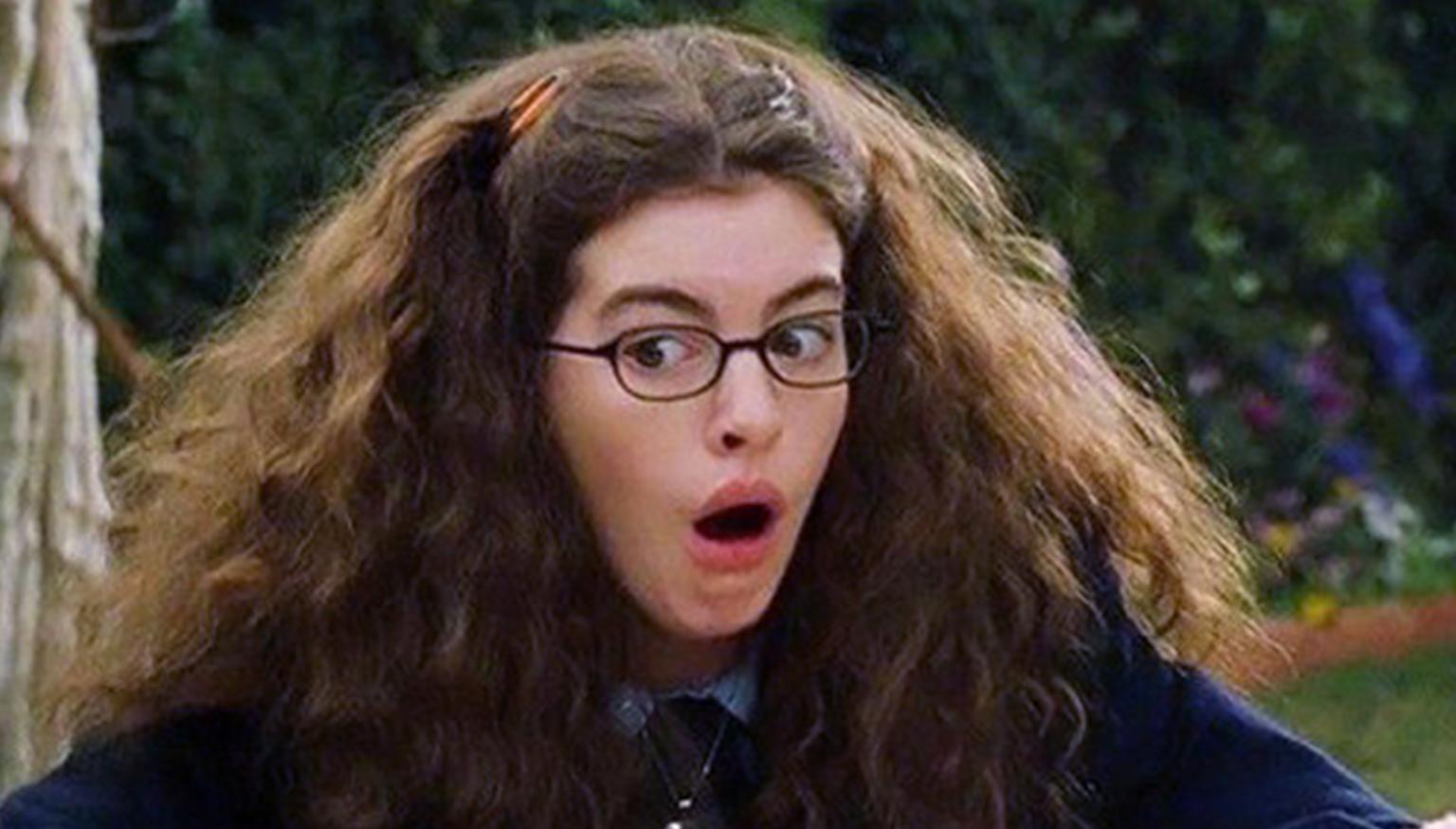 "Shy San Francisco teenager Mia Thermopolis (Anne Hathaway) is thrown for a loop when, from out of the blue, she learns the astonishing news that she's a real-life princess! As the heir apparent to the crown of the small European principality of Genovia, Mia begins a comical journey toward the throne when her strict and formidable grandmother, Queen Clarisse Renaldi (Julie Andrews), shows up to give her "princess lessons".'
This is my favourite movie of all time, I have loved it since I was young. I used to watch it every weekend while eating fish and chips. I just love the comedy in it, mixed with teenager life and romance. It is fun to see the process of Mia going from a quiet, anxious, but normal teenager, to a princess. If you haven't seen this movie, you probably should.
Comedy | Family | Romance
Wild Child (2008)
"Sixteen-year-old Poppy (Emma Roberts) has everything her unlimited credit card can buy, and a spoiled attitude to match. After a final thoughtless prank, her exasperated father (Aidan Quinn) ships her off to boarding school in England. There, Poppy meets her match in a stern headmistress (Natasha Richardson) and a class full of girls who will not tolerate her selfishness."
I remember seeing this at the movies when it first came out, and I actually loved it, I liked it a lot more than I thought I would. I absolutely love the storyline. A spoiled, out-of-control girl being sent from sunny America to boarding school in cold, rainy England, and mixing with girls who aren't her type of people at all. There's friendship, romance, bitchyness and fall-out's during this movie and it will keep you watching until the end.
Comedy | Drama | Romance
The Intern (2015)
"Starting a new job can be a difficult challenge, especially if you're alreay retired. Looking to get back into the game, 70-year-old widower Ben Whittaker (Robert De Niro) seizes the opportunity to become a senior intern at an online fashion site. Ben soon becomes popular with his young co-workers including Jules Ostin (Anne Hathaway), the boss and founder of the company. Whittaker's charm, wisdom and sense of humor help him develop a special bond and growing friendship with Jules."
I first saw this at the movies, in gold class, with my cousin. I thought it sounded interesting, but I wasn't expecting it to be as good as it was. It was such an amazing movie and very heartwarming. With Jules' busy life and Ben's free time – they are the perfect work duo. There are many ups and downs throughout. This movie includes worklife, family, romance and friendship. It is a really well-done movie.
Comedy | Drama
Mean Girls (2004)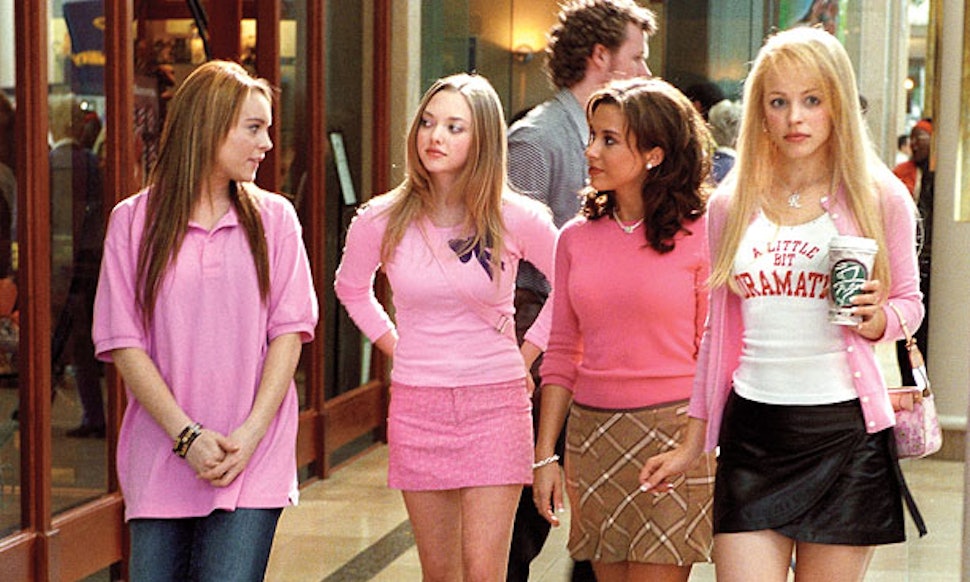 "Teenage Cady Heron (Lindsay Lohan) was educated in Africa by her scientist parents. When her family moves to the suburbs of Illinois, Cady finally gets to experience public school and gets a quick primer on the cruel, tacit laws of popularity that divide her fellow students into tightly knit cliques. She unwittingly finds herself in the good grades of an elite group of cool students dubbed "The Plastics", but Cady soon realised how her shallow group of new friends earned this nickname."
If you haven't seen mean girls, have you been living under a rock? Seriously though, it is such a classic, good movie, and one of the most quotable movies ever. Throughout the movie, Cady is learning her way through public school, finding out who her real friends are. This movie includes comedy, drama, lies, friendships and relationships. Enjoy some quotes:
"You GO Glen Coco"
"They say her hair is so big because it's full of secrets"
"Don't have sex. Because you will get pregnant, and die"
"Boo, you whore"
*raining* "there's a 30% chance it is already raining"
"Oh my god, Karen! You can't just ask people why they're white!"
"Your Mum's chest hair!"
"She doesn't even go here!"
Comedy | Teen Film
Happy Gilmore (1996)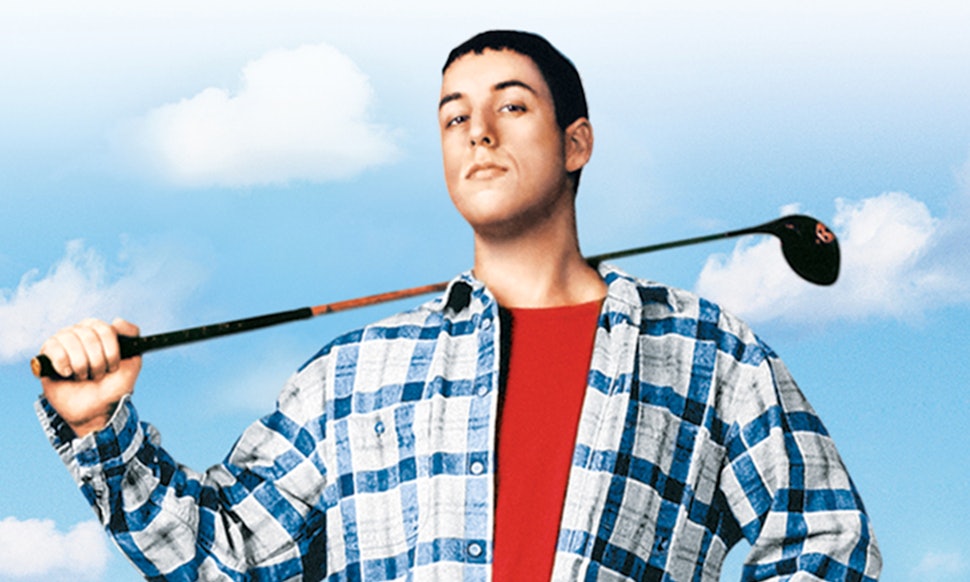 "All Happy Gilmore (Adam Sandler) has ever wanted is to be a professional hockey player. But he soon discovers he may actually have a talent for playing an entire different sport – golf. When his Grandmother (Frances Bay) learns she is about to lose her home, Happy joins a gold tournament to try and win enough money to buy it for her. With his powerful driving skills and foulmouthed attitude, Happy becomes an unlikely golf hero – much to the chagrin of the well-mannered golf professionals."
Personally, I like Happy Gilmore more than Billy Madison – to me it has more stand-out funny parts. My absolutely favourite part of the movie is when he is at the retirement village where his grandmother is, he is trying to fix her air conditioner, taps it slightly, it falls out of the wall and lands on an old lady below. That part gets me EVERY time, it always has me laughing tears. Ben Stiller also stars in this movie, as the mean retirement village worker (but he is lovely in front of Happy!). Even if you're not into sport (like me – I don't have an athletic bone in my body), you will still get a laugh out of this silly-humoured movie.
Comedy | Sport
I hope you enjoyed these, let me know what you thought of this post – I am always after feedback!
I hope you all had a great New Year – I hope it was filled with fun, friends, family, food and lots of alcohol (but not TOO much, of course)
Chelsea x