Hello and welcome to the second part of 'My Favourite Movies' post! I have enjoyed doing these and researching the plots. I don't think this will be my last movie post as I am sure others will pop into my mind. Let me know if you like/love any of the below movies!
21 Jump Street (2012)
"When cops Schmidt (Jonah Hill) and Jenko (Channing Tatum) join the secret Jump Street unit, they use their youthful appearances to go undercover as high school students. They trade in their guns and badges for backpacks, and set out to shut down a dangerous drug ring. But, as time goes on, Schmidt and Jenko discover that high school is nothing like it was just a few years earlier – and, what's more, they must again confront the teenage terror and anxiety they thought they had left behind."
This movie is so funny and crude and I just love it. When I went to the movies to see this, all I was expecting was action. That's it. Turned out I was laughing for the majority of the movie, I didn't realise how much of a comedy it was. I went in with low expectations, and I was wrong to do so. So these guys are both cops and become apart of an undercover unit, and things just happen from there. Comedy, action, romance, drugs, this movie has got it all. If you haven't seen it and want a good laugh, definitely give it a watch! If it has Jonah Hill and Channing Tatum, of course it's going to be a good movie…
Action | Comedy | Crime
Billy Madison (1995)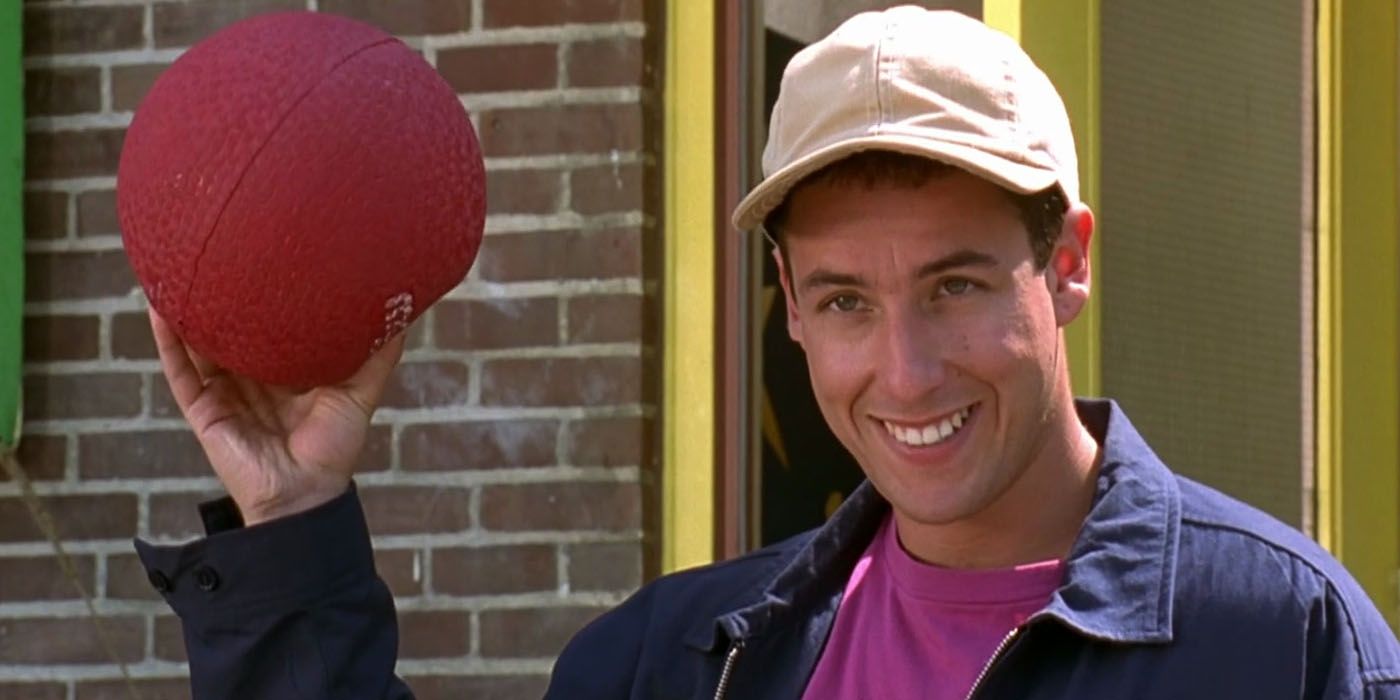 "Man-child Billy Madison (Adam Sandler) has been a spoiled rich kid all his life, and spends his days drinking and partying. When his father, hotel magnate Brian (Darren McGavin), becomes fed up with his son's irresponsible ways, he issues and ultimatum. Since Billy passed all his schooling thanks to his father's influence and bribes, he must re-take and pass every grade in 24 weeks. Otherwise, the business will be turned over to Brian's conniving associate, Eric (Bradley Whitford)."
Adam Sandler's classic movies will always be my favourites and I will never get sick of them, no matter how many times they play them on free TV. I'm actually sort of shocked that my parents let me watch these movies when I was younger, but I always used to laugh at them so much so in the end I don't really think they were fussed. This movie is so stupid but it is so funny and a classic – watch if you haven't already!
Comedy
Mr.Deeds (2002)
"Longfellow Deeds (Adam Sandler) is a sweet, loveable guy leading a simple but happy life in the tiny hamlet of Mandrake Falls, New Hampshire. Life is good at the small town restaurant until two corporate execs bring new that Deeds is about to be rolling in a different kind of dough. A long-lost relative has left him an inheritance of 40 billion dollars along with the largest media company in the world. It's a fish out of water, rags to riches story that has local tabloid reporters salivating."
So basically Longfellow ends up inheriting billions of dollars and moves into his uncles mansion. He ends up meeting a girl and falls in love with her, apparently from the town "Winchestertonfieldville", but is she who she says she is? This is a hilarious movie, just silly humor, which is exactly my favourite kind of humor. It is another Adam Sandler classic that you can never get sick of.
Comedy | Romance
Clueless (1995)
"Shallow, rich and socially successful Cher (Alicia Silverstone) is at the top of her Beverly Hills High School's pecking scale. Seeing herself as a matchmaker, Cher first coaxes two teachers into dating each other. Emboldened by her success, she decides to give hopelessly klutzy new student Tai (Brittany Murphy) a makeover. When Tai becomes more popular than she is, Cher realises that her disapproving ex-stepbrother (Paul Rudd) was right about how misguided she was – and falls for him."
I would call Clueless a 90's version of Mean Girls. It is an entertaining movie with a good story, plenty of drama, gossip and comedy, and don't forget romance. This is such a 90's classic and there are so many different 90's fashion trends throughout the movie which are really funny and interesting to look back on. Cher easily manipulates her way through life, but soon finds out this is not the way to go about it. If you haven't seen this movie, you need to as it is another good classic. RIP Brittany Murphey, definitely gone too soon.
Comedy | Romance
The Woman In Black (2012)
"Arthur Kipps (Daniel Radcliffe), a lawyer, is recently widowed and grieving the loss of his wife when he is sent to a remote village to put a deceased eccentric's affairs in order. Soon after his arrival, it becomes clear that the villagers are hiding a terrible secret. Kipps discovers that is late client's house is haunted by the spirit of a women who is trying to find someone and something she lost, and that no one, not even the children, is safe from her terrible wrath."
I remember seeing this at the movies with my Mum & Dad and it was brilliant! I am a fan of horrors, especially the thriller kind. There were so many cool and sudden jumpscares in this movie I can't help but laugh every time one happens. My Mum got so spoked by it, she ended up shouting 'shit!' in the cinema which I found hilarious. This movie is made so well, has plenty of jumpscares and has a good story line to it. It also has Daniel Radcliffe which is another bonus. I would recommend watching if you're into scary movies.
Drama | Fantasy | Horror
Big Daddy (1999)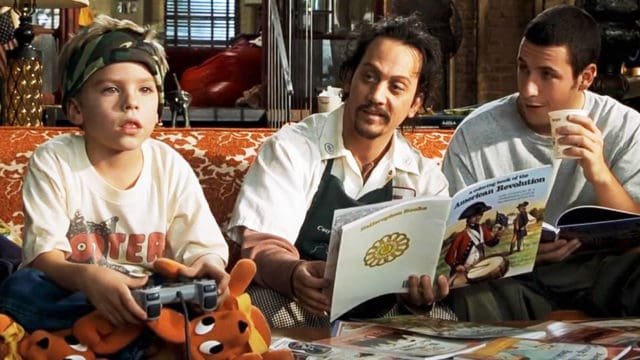 "Thirty-two-year-old Sonny Koufax (Adam Sandler) has spent his whole life avoiding responsibility. But when his girlfriend dumps him for an older man, he's got to find a way to prove he's ready to grow up. In a desperate last-ditch effort, Sonny adopts 5-year-old Julian (Dylan Sprouse & Cole Sprouse) to impress her. She's not impressed… and he can't return the kid. Uh-oh for Sonny!"
So he doesn't just go out looking for a kid to adopt, a kid gets dropped off at his door one day, meant to be for his roommate, but he was away overseas. Again, this is a stupidly funny movie. As you couldn't already tell, I LOVE Adam Sandler classics. This one would be my favourite out of the lot and I have seen it the most times. Sonny's life changes when Julian, or, 'Frankenstein' enters his life. Again, if you haven't seen it, watch it for a laugh. There's serious stuff in there too, plus romance.
Comedy | Drama
Thank you for reading and I hope you enjoyed! Feel free to let me know your thoughts below!
Chelsea x