As you may or may not know, chocolate is my favourite food ever. It is just perfect for an after dinner treat while watching relaxing and watching some TV. As soon as the sweet milky flavour hits my tongue, I am in heaven. It really doesn't take much to make me happy – just give me some chocolate and I'll be right.
Today I thought I would go through some of my favourite chocolate items. I could definitely do a part two to this!
Maltesers
I always make the mistake of eating too many of these and feeling sick because to me, they're just that damn good. Chocolate covered bite-size pieces with a crispy malt flavoured centre, I cannot get enough.
I have recently tried the Mint flavour Maltesers too, and they are pretty good – I would recommend these to fellow choc-mint lovers, like myself. I have also tried the Raspberry ones, but I am not the biggest fan of those. However, I think the Honeycomb ones are a hit to be honest – instead of a malt flavoured middle, it is honeycomb. It's like eating bite-sized pieces of Cadbury Crunchie. If you are a fan of Crunchies, or honeycomb in general, then I would definitely recommend these.
Whenever I am hosting an event (this would usually be a games night or a trash TV night), I always make sure to put out some original Maltesers as they always get inhaled and the bowl ends up empty.
KitKat
KitKat is just… delicious and addicting. Wafer covered in milk chocolate, such a good classic. I shamelessly eat too many blocks of these. They are just too easy to eat – I would say that KitKat is a lighter choice, I believe Maltesers are a bit more heavy.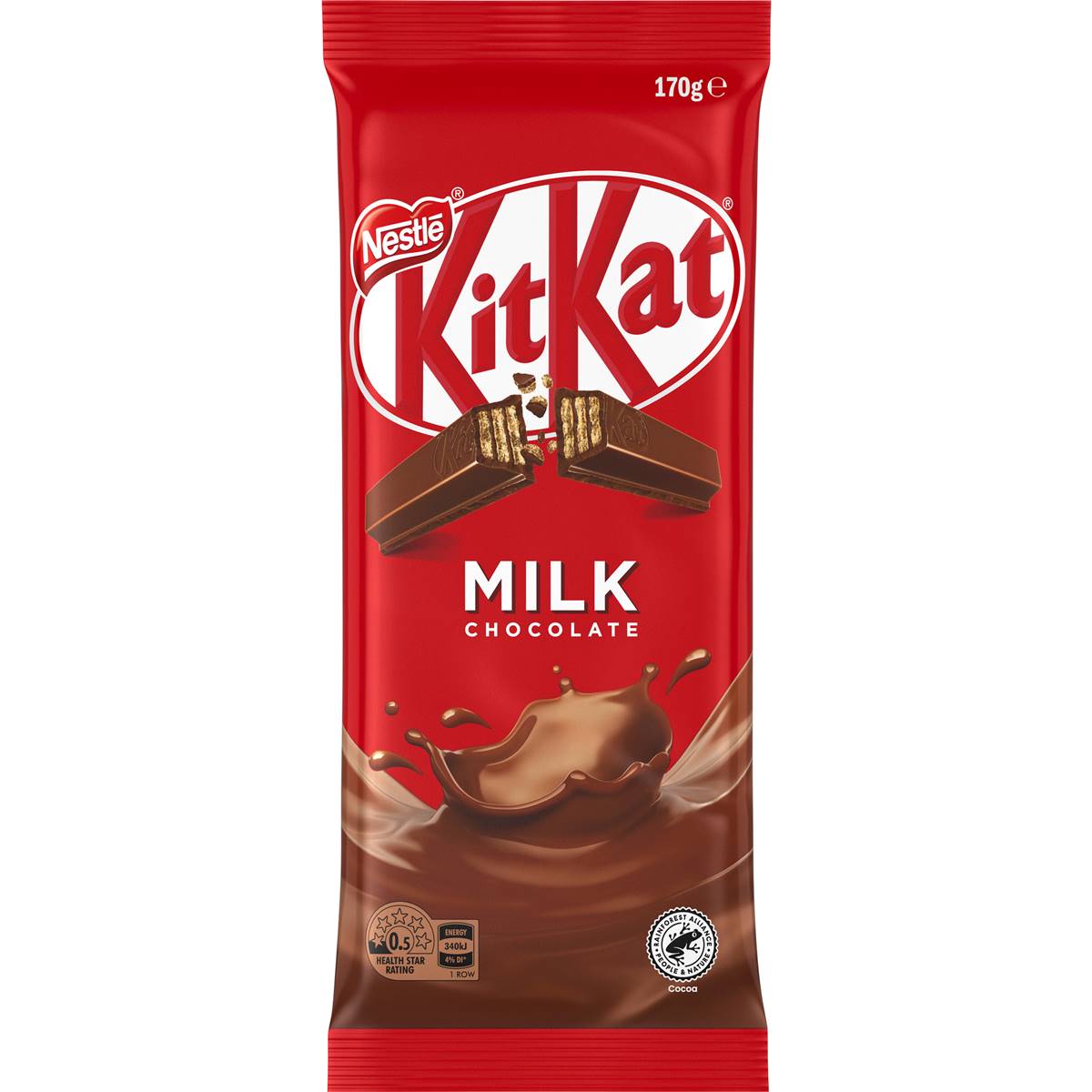 My favourite flavour of KitKat is the classic Milk Chocolate (boring, I know) but classic is always best. My second favourite would be the Choc-Mint flavour, closely followed by KitKat Gold, which is a caramel flavoured white chocolate. I recently tried the new flavour – KitKat Triple Choc which I was not a fan of at all. I was really excited for it too! The Triple Choc is basically milk chocolate, white chocolate and dark chocolate all swirled together. Sadly, it wasn't sweet enough for me and tasted too much like dark chocolate, which I don't really like.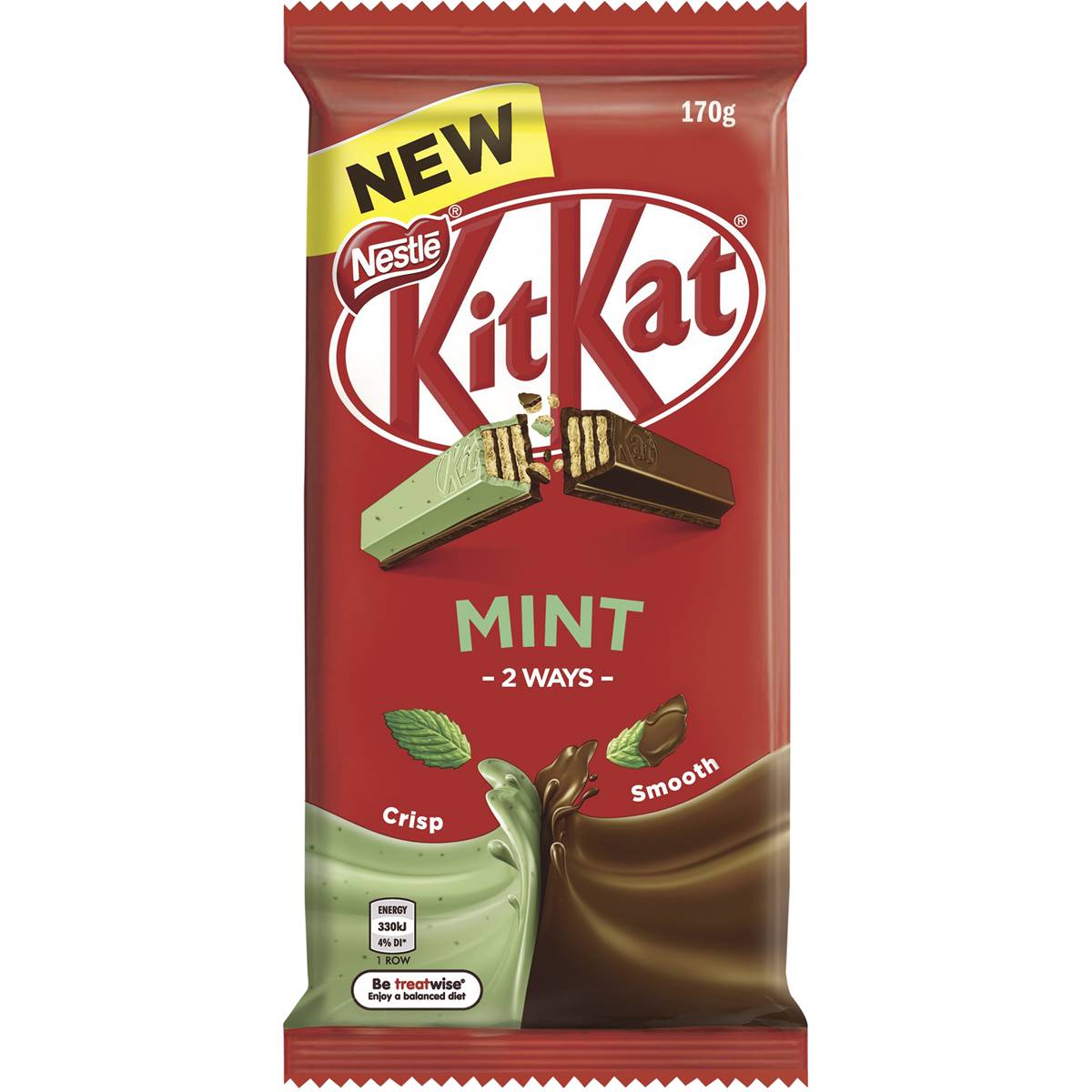 Crispy M&M's
Due to my annoying dietary requirements, I can't eat these at the moment *cry*, and haven't experienced eating these in months. Crispy M&M's are definitely my favourite type in the M&M family. Chocolate coated pieces with a crispy inside and a coloured and crunchy outside shell. I find these so addicting, and I easily overeat them. I do miss them quite a bit. These are best eaten during movie nights at home, or great sneaked in to the actual cinemas (because if you bought these at the actual cinema they would be way over priced). My next M&M favourite, followed way behind would be Peanut M&M's, then the original M&M's. Sorry, for me this time, classic is not best!!
Cookies 'n' Cream Milky Bar
If you're a lover of white chocolate AND Oreo cookies, then this block of chocolate is one for you. The Oreo is a great addition as it breaks up the sweetness of the white chocolate, and makes this a delicious, indulgent sweet treat. I haven't had this flavour in a while as I can't eat it with my current dietary requirements.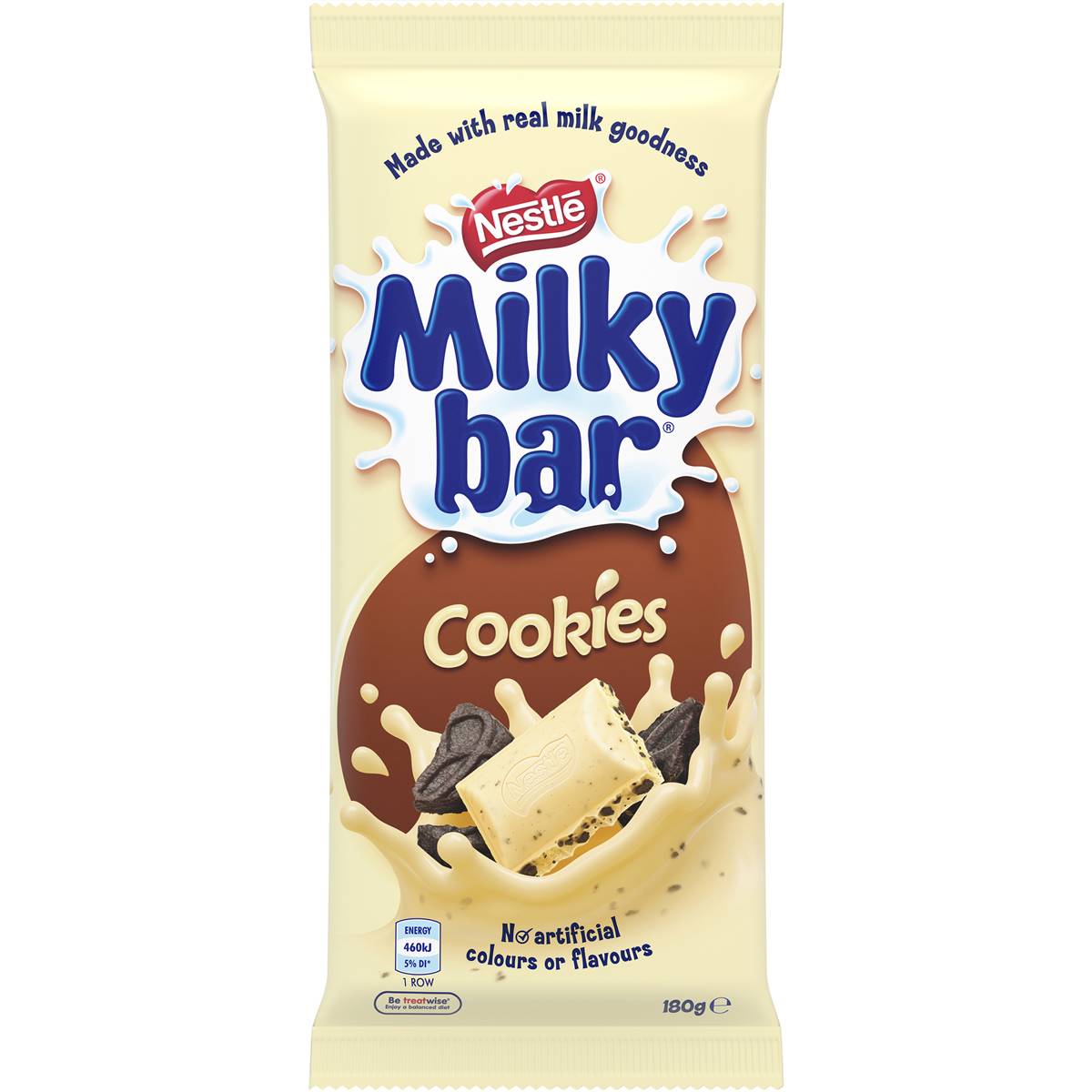 That is all I have for today, but there is definitely more where these came from. Sadly, I haven't been able to broaden my chocolate purchasing lately due to my food restrictions for my medical condition, but I hope you enjoyed this list anyway. Maltesers and KitKat are currently a staple product in my house.
Let me know in the comments what your favourite chocolate is and why! Also, what is your favourite type of M&M? I would love to know!
Thank you for reading,
Chelsea x