This is a bit of a different post – something I haven't really covered before. But there's a first for everything, right? I thought I would go through some of my favourite characters from television, in no particular order, and including cartoons and real life shows. Remember to let me know in the comments some of your favourite characters!
Homer Simpson – The Simpsons
There are so many hilarious and likeable characters on The Simpsons, but Homer is a classic favourite. He is so dumb that he's funny. He loves food (relatable) and is practically an alcoholic. Homer is the father to Bart, Lisa & Maggie, and husband to Marge. Did I really even need to say that? I don't know anyone that doesn't know The Simpsons. I used to watch it all the time when I was younger. We had Foxtel and every weekend (Saturday & Sunday), Fox 8 had a Simpsons marathon every morning. It was great. Homer Simpson is voiced by Dan Castellaneta.
Tweety Bird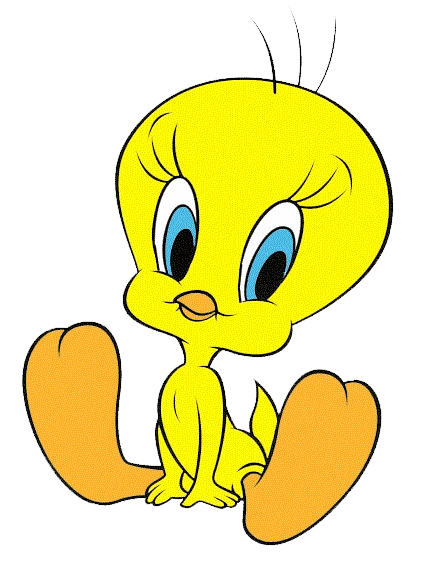 As a kid, I was OBSESSED with everything Tweety. T-Shirts, pyjamas, bed linen, towels, plates, cups, bowls… you name it. Basically everything I had was covered in Tweety. Tweety is a yellow canary that is part of the show Looney Tunes. I loved how Sylvester the Cat always tried to get hold of Tweety, but he always just ended up getting himself in trouble or getting hurt. I was so obsessed with Tweety that I owned an actual real-life yellow canary called Tweety – fun fact.
Joey Tribbiani – Friends
Friends is one of the greatest TV series ever, in my eyes. It's funny and entertaining and kept you watching through all 10 seasons. I don't know how they came up with so many jokes.. but they did. Joey is such a funny character. He is an actor, a bit dumb, and absolutely loves food. He would also always be there for his friends, no matter what. He is also a ladies man, always jumping from girl to girl, and never really having a long-term, serious relationship. I basically just find Joey really funny, and a tad relatable due to his massive love of food. Joey is played by Matt LeBlanc.
Chandler Bing – Friends
Yes, I have another favourite character from Friends. I love all the jokes Chandler comes up with. He is socially awkward, quite often uncomfortable, and spends most of the series in an office job. I find Chandler very relatable, and he has some hilarious quotes.
"I have no idea what is going on, but I am excited"
"I can develop a condition in which I talk and no one hears a word"
"It's a Sunday. I don't move on Sundays"
"I'm hopeless and awkward and desperate for love!"
Patrick Star – Spongebob Squarepants
Ah, I practically grew up watching this show, it has always been a favourite of mine. I really like Spongebob too, but Patrick was just so dumb and stupid, he was just hilarious. Sometimes he was so dumb that he did something smart, without realising. His silliness really makes the show, and I love how Spongebob and Patrick (best friends) make Squidward (their neighbour that lives between their houses) so mad and annoyed all of the time. I also think it's hilarious that Patrick lives under a rock, literally. I also don't mind Squidward as he is quite relatable.
That is all the characters I have for this post, but there is definitely more. I might save them for another post!
Thanks for reading!
Chelsea x