Welcome to another sweet post! I have the biggest sweet tooth ever, and I basically enjoy anything that's sweet. Today I thought I would go through some of my favourite sweet biscuits!
Subway Cookies
I eat one of these cookies every morning at work for morning tea. I never used to be one that had morning tea, but I seem to have slowly grown into it. It gives me something to look forward to at work – the best times of the work day are breakfast, morning tea, lunch, my afternoon Coke No Sugar, and leaving for the day. I love my job, but working full time gets dull. The Subway Cookie flavours that I have is the basic Choc Chip Cookie and the White Choc and Macadamia Cookie. They are such a great size for a quick snack, and keep me going until lunchtime, most days anyway. If I'm having a hungry day I might have a hot chocolate as well.
The other flavours that they have are Double Chocolate Chip, Raspberry Cheesecake, and Chocolate Chip Rainbow cookies.
Tim Tams
Tim Tams are a big favourite of mine. They consist of two malt biscuits separated by a light chocolate cream filling and coated in a layer of textured chocolate. I could easily smash a whole packet of these.
They also have SO many different flavours out now, but of course, original is best. Another flavour that I enjoy is Double Coat as it is basically a normal Tim Tam on steroids. It is great that these are Australian, which means I can buy these from any local supermarket. There is also a thing called the 'Tim Tam Slam', where you bit opposite corners of the biscuit off and drink milk through it, making it taste like chocolate milk. I have tried this several times but sadly it has never worked for me!
Other flavours of Tim Tams include:
Dark Chocolate
Chewy Caramel
Red Velvet
White Chocolate
Cappuccino
Coconut Lychee
Salted Caramel & Vanilla
Black Forest
There has also been more flavours out as limited additions.
Chocolate Digestives
Digestive biscuits are a delicious easy-to-eat-too-many soft round wheat biscuit coated in chocolate on one side.
I used to eat these all the time and got super excited when they were in the biscuit jar at home. These biscuits originally came from Scottland, but have become popular in Australian supermarkets, and I am glad. Cheers Scottland! I also love the Digestive Nibbles that they've brought out.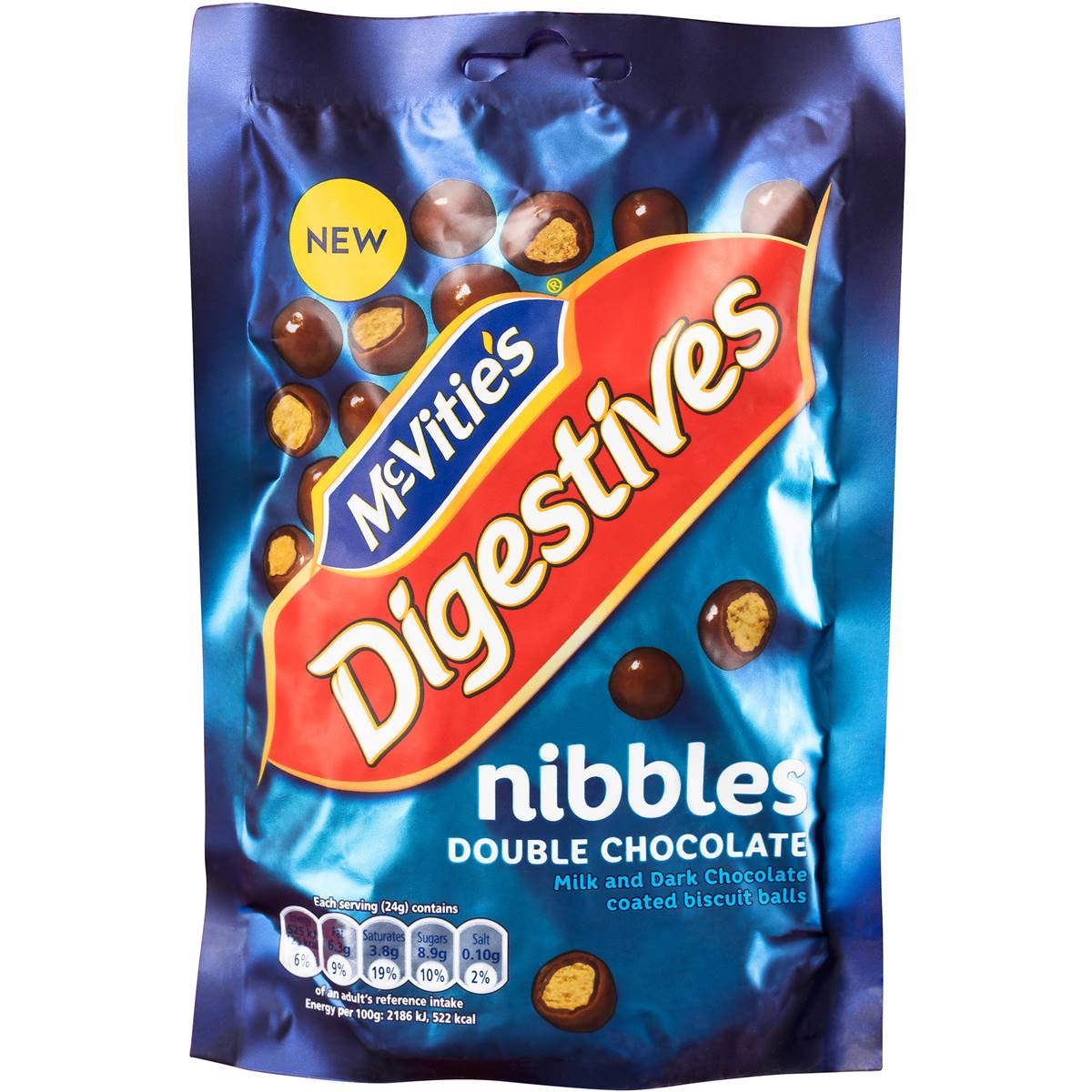 Teevee Snacks
I suppose these count as biscuits, since they are found next to the Tim Tams and Digestives, but Teevee Snacks have been a favourite of mine since I was a kid, but I didn't seem to get them very often. My favourite are the Teevee Snack Malt Sticks. They are bite-sized malt biscuit sticks coated in chocolate. I usually keep some of these at work if I am ever after an afternoon sweet pick-me-up.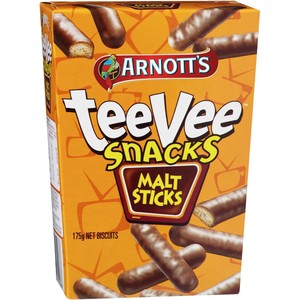 That is all the delicious biscuits I have for you today, I will definitely be doing a second post on this as I have many more that I enjoy! Let me know below what your favourite sweet biscuit is!
Thank you for reading.
Chelsea x