Hello and welcome to part 2 of my favourite chocolate! Chocolate is my favourite food in the entire universe, so one post just wasn't enough. I also got a heap of eggs and bunnies for Easter, so I wanted to include them in this post also! I have to admit, I slowly stocked my fridge up with bunnies each time I went to the shops before Easter…. don't judge me.
Celebrations
Do Celebrations count as an actual type of chocolate…? Oh well, I'm going to include them anyway! I think a lot of you know about Celebrations, it is a mix of all different flavours/types of chocolates, that include (in Australia anyway):
Snickers
Bounty
Mars Bar
Galaxy
Galaxy Caramel
Milky Way
Malteser Teaser
My favourites are Snickers and Bounty – let me know in the comments what your faves are! I actually used to hate Bounty's, but coconut has grown on me throughout the years. I have always loved Snickers as I like the peanut combination with chocolate.
I love the mixed boxes of chocolate as they are great if you don't feel like a particular flavour. It is great to mix things up and have an assortment of different flavours. They are also great to put out at get-togethers or parties!
Cadbury Chocolate Bunnies
Ever since the shops started selling Easter things, I had been buying a bunny or two every time I'd gone food shopping (which was a lot). I knew that they would disappear after Easter so I had to stock up! I love milk chocolate bunnies, I love the thinness of them, and I love breaking them up into a bowl. It is just the best. The picture above is the type that I had been purchasing.
Pods
Oh my gosh, I LOVE Pods! I hope these count as chocolate, as they are found in the chocolate aisle. They are bite-sized crunchy baked wafer/biscuit filled with various types of chocolate – amazing. I love eating these at the cinema, I will easily inhale a whole pack. My favourite flavour of these are Twix, which is a chocolate bar with malt biscuit and caramel inside – delicious. They also come in Snickers, Mars and Cookies and Cream. They might come in more flavours, but I am not aware of these.
Raspberry Bullets
I absolutely despise liquorice and liquorice bullets, but I LOVE raspberry liquorice (it's basically the opposite of normal liquorice. Milk chocolate coated raspberry bullets are divine, but my ultimate favourite is white chocolate coated – if you haven't tried these and you're a lover of raspberry and white chocolate, you definitely need to give them a shot. Sometimes you can get them from normal food shops, but otherwise they are usually always found at lolly/chocolate shops.
Cadbury Chocolate Coated Almonds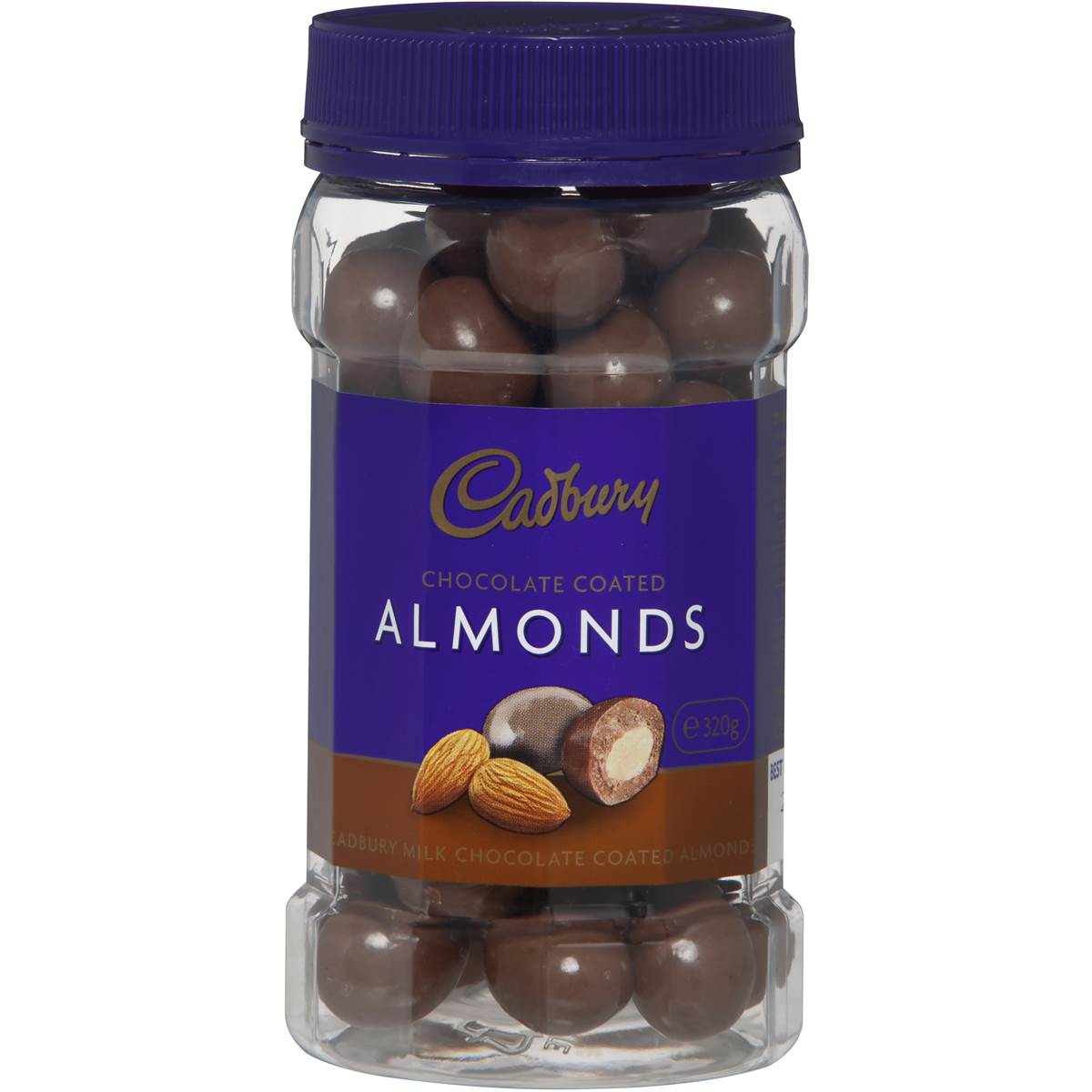 These are usually found around Christmas time – I usually stock up and eat them as an afternoon snack at work. They are basically what the name says, almonds coated in milk chocolate. They are a great, quick sweet snack. I also really enjoy milk chocolate coated sultanas (don't judge me).
So, I honestly think I can do a part 3 of this series… I just love chocolate that much. It's like how people are into wine, cheese, beer etc. I am into chocolate. Let me know in the comments below if you are a fan of any of the chocolates I've mentioned in this post!
Thanks for reading!
Chelsea x