Hey everyone and welcome to another sweet biscuit blog post! As you all know already, I am a big fan of sweet treats, and I have already written a part one on this, but had enough favourites to do another post. I am writing this right now listening to Bring Me The Horizon's latest album 'amo', and it is amazing. If you haven't listened yet, I highly suggest you do. Anyway, let's get on with the post!
Mint Slice
I'm not sure if this is an old person favourite…? But they are a favourite for me anyway! Once you have one, you just want to keep going back for more. The base is crunchy, then it has a creamy middle and is coated in chocolate. As you know, I am a big fan of choc mint, so if you are also a fan, and have never tried these, then you definitely need to grab hold of a pack of these. Mint Slice are from Arnott's, but I can believe they also come from different brands, but Arnott's are my favourite.
Oreo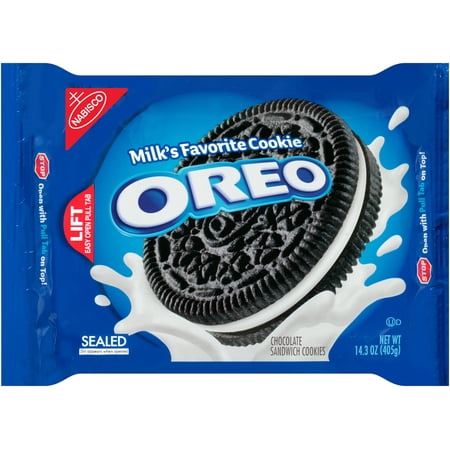 I think this is a crowd favourite, and is widely known around the world. A classic 'cookies and cream' flavour. Oreos consist of two think chocolate biscuits, with a sweet cream filling. It is advertised as the 'chocolate sandwich cookie'. They are delicious dipped in milk, in milkshakes, in ice-cream… the list could go on. They also come in SO many different flavours. Unfortunately, we only have a select few here in Australia. I think USA have the biggest and best selection of flavours.
Wagon Wheels
These are a pretty different type of biscuit. I think they are a kids favourite. I never used to get them very often when I was younger, but when I did, I was very happy and excited. Wagon Wheels consist of two biscuits with a marshmallow sandwich filling, covered in chocolate. I am not usually a fan of anything with marshmallow (I only usually like them in hot chocolates), but with these there is an exception as it works really well, and it is only a small amount. Wagon Wheels are basically a party in your mouth. Another one by Arnott's.
Chocolate Royals
So a common thing in this post is 'chocolate coated', and this is another one of those. If you were after a savoury post, this is the wrong place. Chocolate Royal's are an old favourite of mine. Again, not sure if an old person favourite..? I couldn't care less if it is, though. This biscuit is topped with fluffy marshmallow (comes in pink or white), raspberry filling and covered in chocolate. My favourite way to eat these is eating the chocolate from the top, inhaling the marshmallow, eating the rest of the chocolate then eating the biscuit. Another one by Arnott's. Also another one with marshmallow – I can promise you, that is it with the marshmallow. These, Wagon Wheels and marshmallow in hot chocolate is all I can handle.
Alright everyone, that is my list done and dusted for today. I hope you enjoyed, and make sure to let me know your favourite sweet biscuit bellow!
Thanks for reading!
Chelsea x