Hey everyone and welcome to another hair care post! I thought I would add on from my previous post as I have a few more things to mention! If you have any go-to hair care products, please let me know in the comments below as I would love some more ideas!
I first heard about this from a YouTuber/Influencer, Naomi Victoria. She said how it helped with dry, flaky scalp, and also really helped with greasy hair. I needed help with both of these things for my hair, so I thought I would go to The Body Shop to purchase and see for myself if it helped with this. Excitingly, it really helps! I am so happy to find a hair product that actually does what it says! The only thing is, I actually hate ginger – the smell and taste. So for me, this isn't pleasant. But if you like ginger, this would be a bonus for you. I would HIGHLY recommend these products if you suffer from having a dry, flaky scalp and unwanted greasy hair.
OGX Extra Strength Damage Remedy + Coconut Oil Miracle Shampoo & Conditioner
When I don't have any Ginger Shampoo & Conditioner handy, this is usually the shampoo & conditioner I use. I also only buy these when they are on special as they can be a bit pricey. It is great for dry and damaged hair, and to help hair become and feel more healthy. I love the coconut scent as to me, coconut smells delicious. I would recommend these for a good everyday shampoo & conditioner. There are also many different types you can get, for different types of hair and needs.
I have used hair straighteners since I was thirteen or so. I had always wanted a GHD as they heat up super fast and get really hot to help straighten and style hair super quick. I received one of these from my Mum & Dad a few Christmases ago, and it is still running strong. I love it. The only thing about them is that they are very expensive! If you want one, make sure you save up, or wait until your Birthday or Christmas! These are the straighteners used at most hairdressers and stylist places. I also have a limited edition one that you can no longer purchase. It is purple with patterns on it. It also came with a heat-proof bag for quick and easy storage.
My last hair dryer was on its last legs, and then broke, so when we moved into our house, I bought a new one. This is the one I purchased. It is a really good dryer, and especially for the price too. It is white in colour, has 3 heat options, 2 speed options and a cooling option. It also has special technology inside that helps you hair to be smooth and silky. I usually always have mine on the highest heat setting as I like drying my hair quickly. I have long hair and it drys it in about 5 minutes. I would highly recommend this hair dryer to anyone!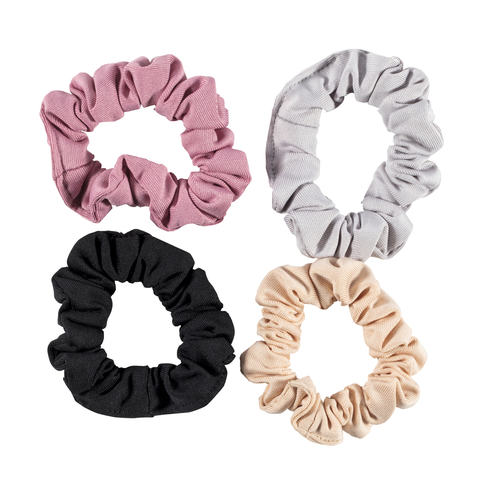 This isn't really a hair care thing, but it sure helps to keep your hair out of your face, and adds a little interest to your hair. A while ago I purchased some cheap, but decent hair scrunchies from good ol' K-Mart. They are all still going strong today, and I use them almost everyday. They came in a pack of 4 – black, grey, pink and yellow. You really can't go wrong with a good set of scrunchies! The one's I got were only $4 for a pack of 4! Bargain! There are SO many more you can choose from.
That is all I have for you today, I hope you enjoyed reading through! Again, if you have any hair products you love, please let me know below!
Chelsea x