Hi everyone and welcome back to another post! We quite often host games nights at our house, so I thought I'd do a post on the games we like playing with friends. Whether its a group of 3 or a group of 10 – there is a game to suit any group!
This is one of my favourites – a good one for large groups and people with different humour. This is an inappropriate game, so definitely not for the light-hearted. It is such a hilarious game though, and it's lots of fun. I would highly recommend it. You can also get expansion packs to go with the main game to give you even more cards and options!
This is also one of my favourites. I love finding out more about people, what they have done and what embarrassing or funny situations they have got themselves in. This is a chance for people to find more out about you also. It is great for a laugh, and great for a drinking game – you drink every time you admit that you've done something. I have the actual card game for this, but you can play it just by browsing 'never have I ever' questions online!
If you are good at drawing, this one would be great for you. If you are bad at drawing, this one would also be great for you for a laugh, or you could be the drawing guesser. This one is a classic and has been around for years. A more gentle game than the above two!
I don't actually own this game, but one of my friends does. So when we get together and play I usually ask her to bring it along as it's fun. It is a team game, so also good with a large group, or small of a minimum of 4 people. This is a describing and guessing game – you have to work together as a team to get the correct answer.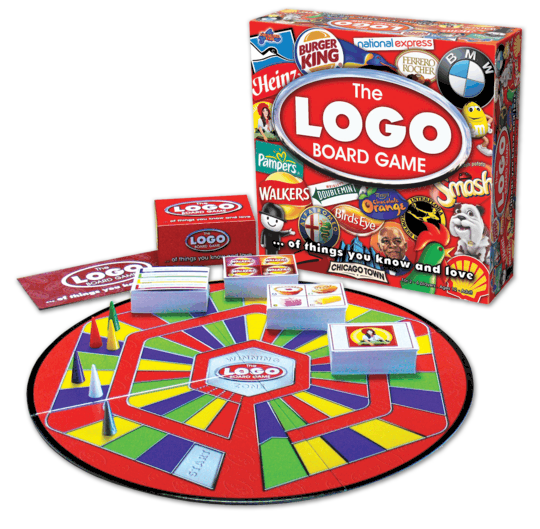 Lucky last we have The Logo Board Game. This is an Australian name, I am not sure if they have versions in other countries. This game might be a tad challenging for you if you don't live in Australia, but I am sure you would know some of these. This game has different questions relating to logos and brands. It is a good game to play with everyone as everyone would have some sort of knowledge on these. This game is good with small or large groups.
These are the main games we play when friends come over – but of course there are SO many more games out there! Tell me in the comments what your favourite board games are!
Thank you for reading.
Chelsea x